Fresh Flavors.
Fresh Ingredients.
Unique Experience.
Voted Best of Denton County 2013 - 2018
At Fresco's we focus on the quality of ingredients and unmistakeable flavors. We do our all to provide a unique experience at a reasonable price. Our Specialty is great Mexican food and really good margaritas, mojitos and cold beer. Fresco's offers casual dining with a variety of tastes, perfect for the gathering of generations at one table.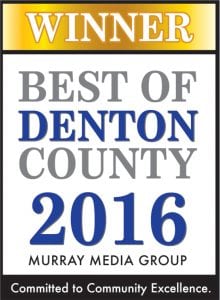 Quality Comes First
Fresco's menu offers traditional Tex Mex for those seeking the comfort foods they have grown up with, as well as delicious authentic dishes straight from Mexico. We specialize in providing something for almost everyone using above average ingredients and preparation methods. 
our team understands how important it is for local businesses to support their communities. Fresco's is proud to support the local folks that keep our community running and thriving. From business owners to city leaders and their faculty and the many charitable organizations that give endlessly of their time to help the less fortunate and all the school district teachers, principals and faculty members that work hard to mold a better future for all our kids, we are here for you. We will do all that we are able to in order to help the community. The communities we serve are also where we live, play and work. let's make them a place we are proud of and help each other for a better day today and tomorrow. At Fresco's, food is what brings our loyal customers in with all the amazing Mexican flavors and freshness and generous portions. The kitchen or as we say "The Heart of the House" is very consistent with the execution of the food! we also cater our amazing food for pick up; deliver and set up; and even fully cater any occasion. Ie..weddings, Birthday, Retirement, and even jusT Get Togethers.